Working – Understand It To Master It
Operating the application is one of the most exquisite experiences you will have due to its technically sound yet eased working. Below mentioned are the steps to work out with the software having a glance at which will help you gain complete confidence of operating the tool:
Step 1
Begin VBA password remover software from Start menu > All Programs list.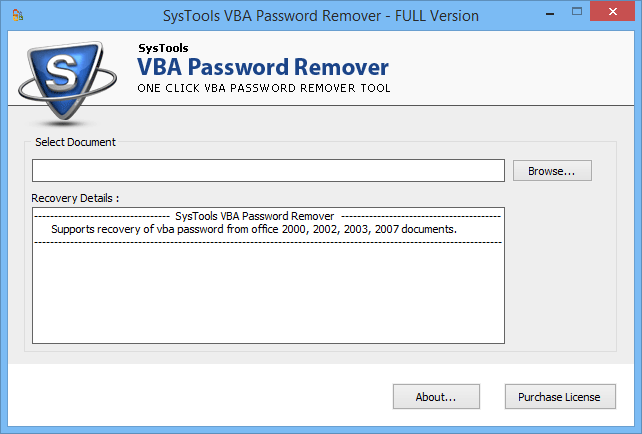 ---
Step 2
Click on Browse and select the file from the desired drive partitions.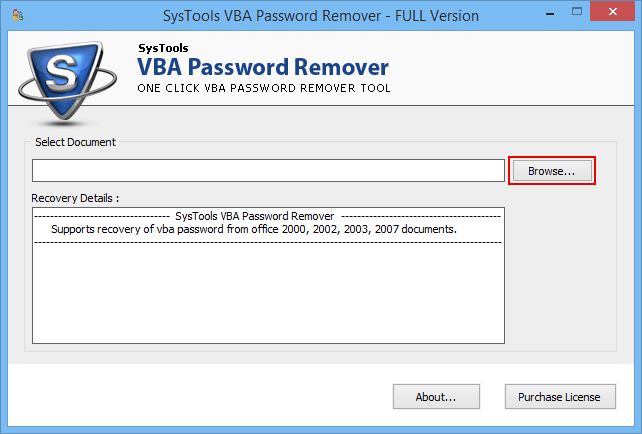 ---
Step 3
Now, select the document file that is having password and click on Open.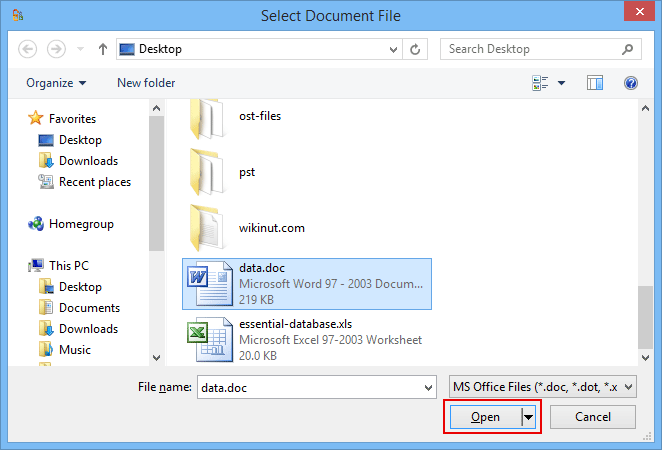 ---
Step 4
After processing the file, the software will remove the old password show the newly formed password.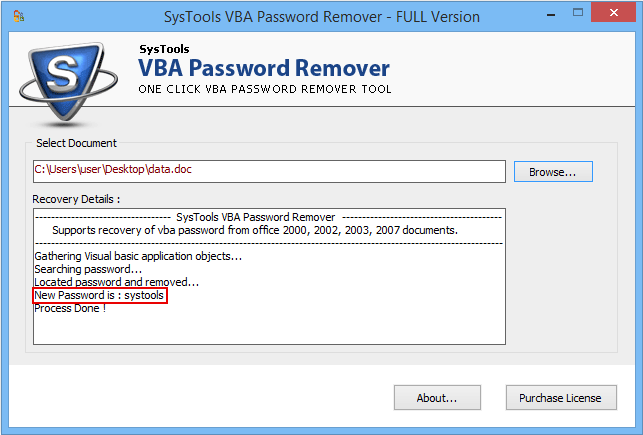 ---